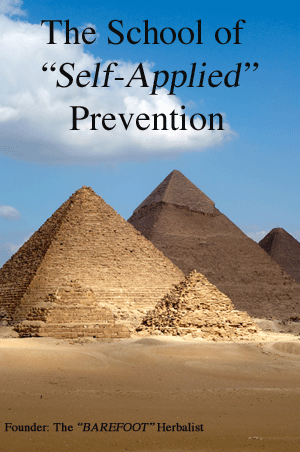 Barefoot Herbalist MH has several free newsletters and books that are a must read for you to understand truth in health.
Barefoot's Living Well Pages
Barefoot's 108 Pages Ebook Booklet.
Barefoot's Greateast Newsletter in American History: Does your Colon Feed you or poison you?
Barefoot's The Barefoot Way …to cure all diseases
Barefoot's Learning How to Live newsletter
Read his whole website I say. Enroll as a student and learn to self experiment to experience the truth!