This is a real doctor. This doctor has earned my respect because even though he was making loads of money with heart surgery, he realized the truth about heart disease and how real health habits, advice, diet and paradigms can and do prevent and cure heart disease. Plus he has his concepts in line with the health concepts I keep promoting in my Cure Manual.
Confessions of a Former Heart Surgeon …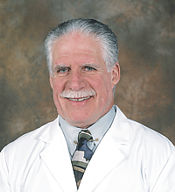 Before I tell you more, let me introduce myself … My name is Robert D. Willix Jr., I have all the credentials of a highly accomplished physician: an M.D. from the University of Missouri, a residency in surgery at the University of Michigan Medical Center and board-certified cardiac surgeon in South Dakota. I even developed the state's first heart-surgery program.
Several years ago the readers of one of the most famous national health magazines gave me a "Best Doctor Achievement Award." That's when people started calling me "America's Most Trusted Doctor." But most doctors call me things like "revolutionary" or "pioneer." Why?
For my pioneering expertise in natural cures, and because I'm not afraid to challenge traditional medical beliefs.
People just like you have traveled to my Integrative Medicine Clinic from all over the country — and from as far away as London.
I've been an M.D. for over 30 years — 7 of them as a heart surgeon. I started out naively, and quickly became successful. Like most surgeons, all I did was prescribe drugs, operate and sleep.
Most mornings I sawed open chests, hooked my patients up to life support machines, stopped their hearts, grafted arteries, re-started their hearts, sewed them up, and sent them home.
Or so I thought. After awhile, I began to realize most of my patients were getting worse … some needlessly dying of heart disease.
The problem wasn't me. And it wasn't other doctors. We were only practicing what we were taught in medical school.
So I quit surgery!
Why would I quit performing heart surgery at the peak of my career and leave behind the power, prestige and the financial stability I had accumulated? Simple: I was fed up with practicing disease-oriented medicine and decided to make the transition to a world of health and preventive medicine. On that fateful day in 1981, I started a cardiac rehabilitation program. I wanted to help people prevent and even reverse heart disease.
I now know from experience, that remedies from nature are much safer and more effective than prescription drugs and needless surgery. I don't care which treatments make the health industry a lot of money. I couldn't care less about the financial well-being of the pharmaceutical giants.
Over the years I have traveled worldwide to meet with health experts from many cultures, as well as to locate and evaluate alternative treatments that have been used successfully in remote parts of the world for centuries. During this time I've had the privilege to study — and save many of my patients' lives — with Ayurvedic Medicine, Homeopathic Medicine, Acupuncture, Herbal Medicine, Chinese Medicine as well as Shamanic Medicine.
Now, thanks to these proven treatments and natural cures, I continue to see astonishing results with patient after patient — rather than needless deaths from drugs or surgery!
Here's How You Can
PREVENT Heart Disease – Or even REVERSE It,
if You Currently Suffer …
FACT: 150 years ago heart disease was virtually unheard of. Today it is the #1 cause of death in America. It kills nearly 30% of us. In fact, it kills more women than all forms of cancer, chronic lung disease, pneumonia, AIDS, diabetes and accidents combined.
You don't have to face this fate, if you let me show you the proven ways I've discovered to kiss heart disease goodbye.
These secrets to good heart health do NOT rely on prescription drugs and needless surgery — which is probably why you'll never hear about them from conventional sources.
Today you're going to learn how to reverse heart disease if you or a loved one already has it — or how to prevent it if you don't. Without dangerous drugs or surgery.
I truly believe that "How to Prevent or Even Reverse Heart disease – Without Drugs or Surgery" will be the resource that saves thousands of lives — perhaps yours or that of a loved one. In it, you'll learn:
Hands-down best way to detect heart disease BEFORE it happens to you, but your doctor will probably never tell you about it.
How raising your cholesterol can protect your heart.
People who drink this every day (not red wine) can reduce their risk of heart attack by 40% or more.
The best test for heart attack risk. Show this to your doctor ASAP.
If you don't do this occasionally, you will double your chances of having a heart attack. Best of all, it doesn't cost you a cent.
Why this telling indicator of heart disease risk is often ignored by conventional doctors — yet is so easy to reverse with a safe, natural mineral.
Considering angioplasty with 'Stents?' What your doctor will never tell you!
If you or a loved one has ever had a heart attack, chances are the hospital never gave you this critical information. Here's what you need now — and how to get it.
Why taking an aspirin-a-day can actually give you a stroke!
Are you taking the one simple amino acid that helps restore normal blood pressure, relieve angina and open clogged arteries? Most people have never even heard of it!
This is the kind of "secret" information that the mainstream medical establishment hopes you never find out about. To them, you're nothing more than a source of income. But now you'll know!
There are secrets that mainstream medicine and the big pharmaceutical companies hope you never hear about. You won't get this information from any news report or even from your own doctor — but it could easily save your life or the life of a loved one.
I want to share these secret cures and legendary solutions to total, natural health and longevity — without you having to travel to my clinic. You see, you can discover all of these potential life-savers in a brand new 200-page Special Report I've just written entitled: "How to Prevent or Even Reverse Heart Disease – Without Drugs or Surgery!"
Although Western doctors have never heard of it, this "tree bark" has been used as a remedy for coronary artery disease in India for over 2,000 years!
Flush deadly plaque from your arteries for pennies a day! This simple nutrient dissolves fatty globs in your blood the way a dishwasher detergent breaks up grease.
Prevent "hardening of the arteries" with this "forgotten" vitamin.
The best oil to use to maintain a healthy diet.
Cholesterol drugs that actually cause heart disease! Are you taking any of these?
An alternative to angioplasty or bypass surgery that is so effective that even Medicare reimburses for it. Does your doctor know about it?
The all-natural "miracle" therapy that scrubs deadly plaque out of your arteries and restores the artery wall to a healthier state. I have saved countless patients' lives with this.
Trans-fat: What it is, why it is so dangerous — and how to find out if this artery-clogger is secretly hiding in many common foods you are eating!
What to do after you are diagnosed with heart disease to reverse it and avoid surgery.
When your heart attack risk is 10 times greater than normal — and what not to do during this critical time period.
If you or a loved one are currently suffering from heart disease — can you honestly say that you have been given all your options?
Why you may be wasting your time struggling to eat less cholesterol.
Most people unknowingly sabotage the effectiveness of their essential heart medication! Here's how not to.
How a few minutes a day of simple stress management can actually reverse heart disease, lower blood pressure, and improve the body's ability to cope with illness.
The simplest way I know (other than not smoking) to add 20 years to your life.
How to reduce your risk of heart attack by eating butter instead of margarine.
The amino acid in everyone's body that greatly increases your risk of heart attack or stroke — and how to rid your body of it quickly for about 35 cents a day.
Slash your risk of a heart attack by using oil for salad dressing.
How to slash your risk of a heart attack by substituting a common oil for salad dressing, and it is not olive oil.
If you have no options left but surgery, this procedure is a far better alternative — but your cardiologist probably won't tell you about it!
The little-known "syndrome" that currently puts 70 million Americans at risk of a heart attack. Here's how to find out if you're one of them — and if so, what to do now to protect yourself.
Ingredient-label "weasel-words" that can clue you in to the real artery-clogging risks that food manufacturers don't want you to know about in so-called healthy foods.
Are you absolutely certain that your doctor is "up-to-speed" on all these ways to prevent, treat, or even reverse heart disease? You had better be certain! The best way is to order this
Special Report now, and show it to your doctor.
A traditional Japanese food containing an enzyme that actually cleans your arteries and prevents fibrous blood clots from forming.
And so much more that you will never hear about anywhere but in the pages of "How to Prevent or Even Reverse Heart Disease – Without Drugs or Surgery!" …
With this new Special Report as your guide, there's no reason to dread this #1 killer anymore. You'll discover that no matter how old you are, at what stage in your heart health — a stronger, healthier heart is easily within your reach. You'll have information that's easy to act upon — instantly.
I have written several best-selling books, as well as an international newsletter on health secrets. But I can honestly tell you that "How to Prevent or Even Reverse Heart Disease – Without Drugs or Surgery" is my ultimate achievement — truly the finest, most valuable health guide ever published.
Sincerely,
Dr. Robert D. Willix Jr., M.D.
Author – How to Prevent – Even Reverse Heart Disease